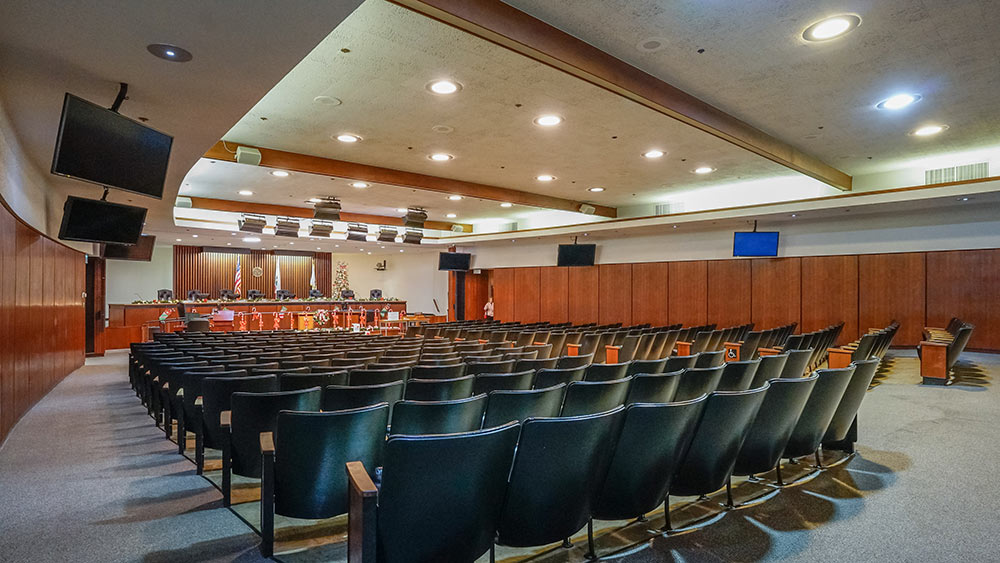 The Commerce City Hall is now opened for filming & the City Manager wants the Location community to know that the City will do everything possible to accommodate your shoot. Fortunately, not only is the building film friendly but it also offers a variety of great spaces.
Pictured here is the City Council Chamber, that is available for filming during the week, during business hours.
The lobby and the entrance look like a municipal building anywhere in the United States. It is large and modern but still has a small – town feel. It has marble floors and wood paneled doors.The Chamber itself with its wood paneling has a rich look. It also has television monitors that Production can use to stream its own material.The seats are removable and can be replaced with benches if you need to "Cheat" it as a courtroom.
It can also "cheat" a US Senate or House of Representative Hearing Room as well as state and local government hearing rooms.
Doors at the front of the Chamber provide direct access to the dais.
CLICK ON ANY IMAGE BELOW FOR A LARGER VIEW