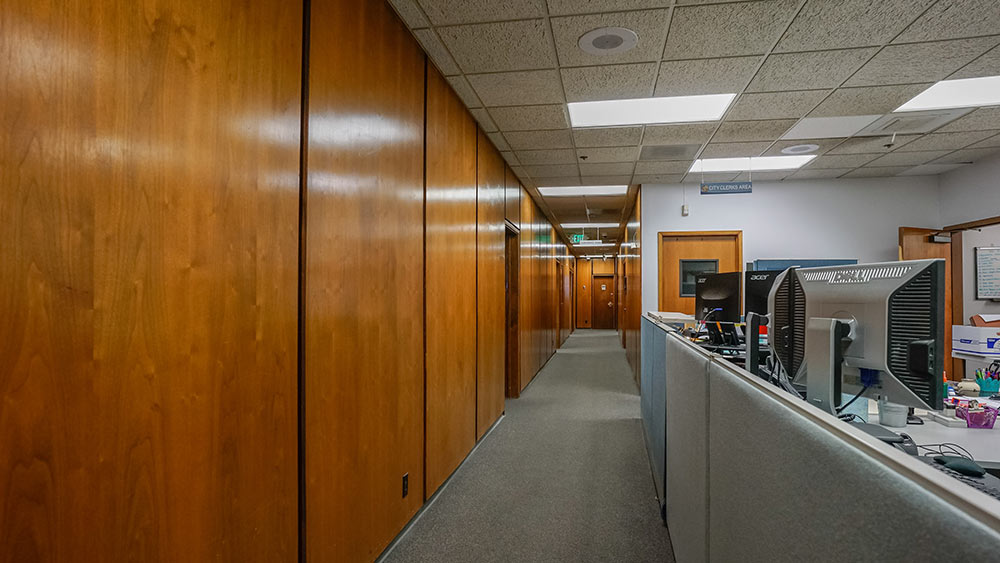 The City Council Offices can "cheat" numerous different looks.
The front entrance takes you through the support staff/cubicle space.
There are long paneled hallways that provide the look of a great government building or of a big business office. This is the perfect space for "walk & talks"There is also the Mayor's office as well as the individual City Councilmember's offices and a large centrally located conference room.
There is a separate entrance that leads to a "cheat" for a dining area or break room. This space can also be accessed from the interior hallways.
CLICK ON ANY IMAGE BELOW FOR A LARGER VIEW