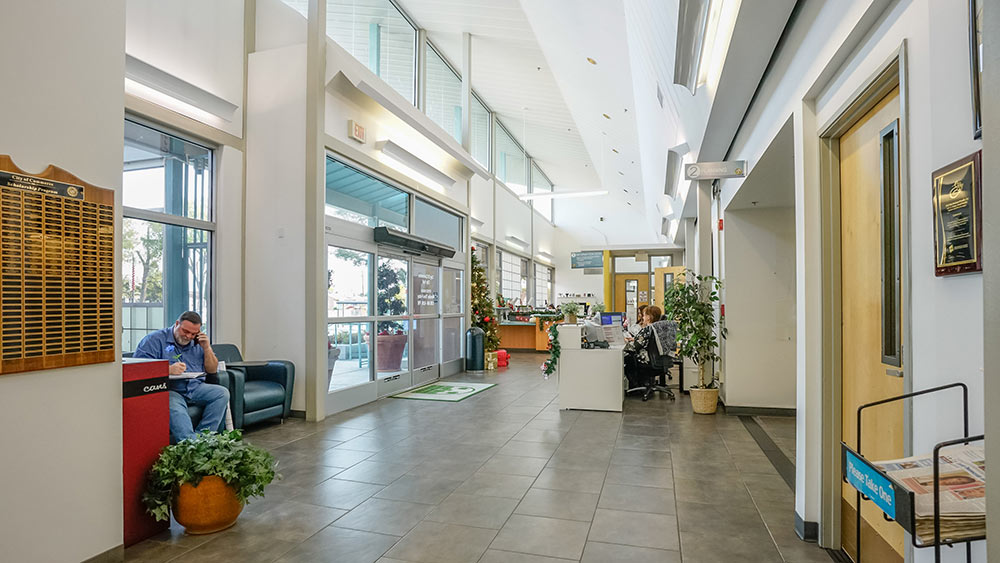 The City Permit Office provides a variety of looks with counter space and recessed areas with depth.
This is a newer wing of the building and reflects a more modern, colorful look. The high ceilings and multilevel windows give it a very opened feeling.
In addition to all of these wonderful counter spaces there is a training/classroom and an oversized staff lounge.
CLICK ON ANY IMAGE BELOW FOR A LARGER VIEW