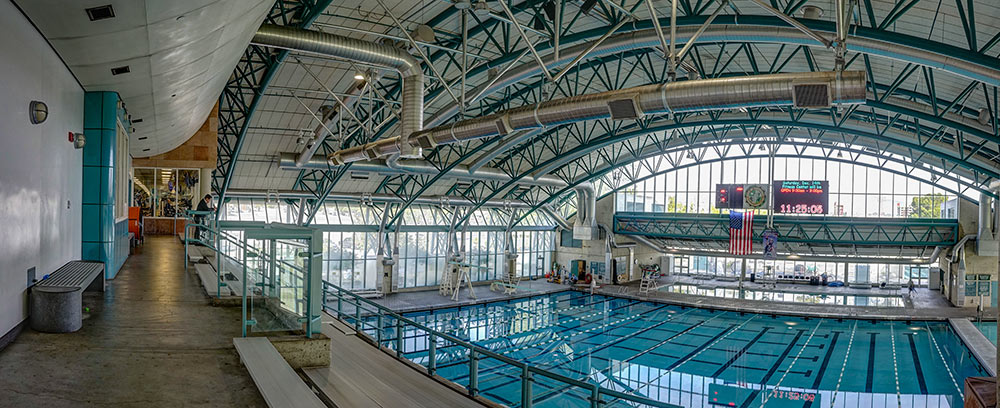 The Brenda Villa Aquatic Center is a familiar space to many in the world of Locations. The reason is that it is a fabulous location!!
We have two indoor heated swimming pools, separate locker rooms for males and females, shower facilities, two gender-specific dry-heat saunas, two physical fitness rooms, (one cardio and one free weights) and an outdoor children's wading pool. There is a great lobby with a check – in desk. An opened second floor provides for spectacular over-head shots as well as plenty of space around the pool to shoot. The second floor provides for great beauty shots because you can see most of the first floor pools from certain angles.
Home to Nationally Ranked & State-Recognized Teams
The Brenda Villa Aquatic Center is home to the nationally ranked men's and women's water polo teams. In addition, the Brenda Villa Aquatic Center is also home to the state-recognized Commerce swim team.
CLICK ON ANY IMAGE BELOW FOR A LARGER VIEW