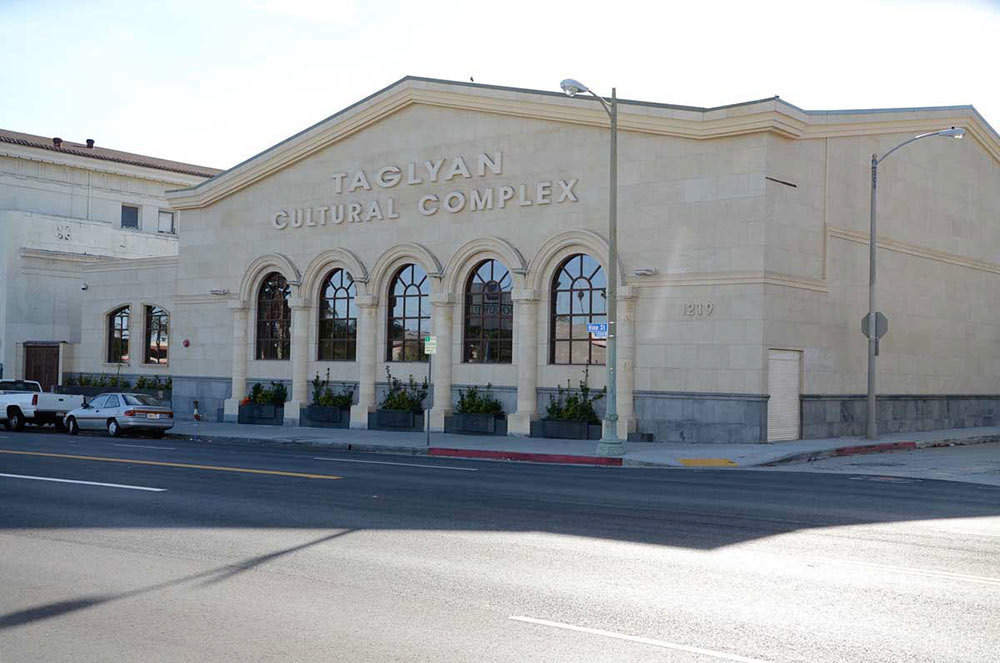 Opened for a Papal visit in 2008 the Taglyan Arts & Cultural Complex offers Old World opulence just a few blocks from ultra modern Hollywood & Vine.
The massive iron gates open off of a quiet side street and lead you into a brick courtyard that opens into an incredible formal garden. A marble two -tiered fountain is the centerpiece of this elegant setting.
These gardens lead to an imposing limestone building with an oversized lobby area that offers a variety of possible uses. The lobby leads into what can only be described as a huge ballroom complete with a 5,000 sq ft circular stained glass ceiling. There is also a stage at the front of the room. Completing this space is a large industrial kitchen and large men's room, both are available for filming.
The complex has additional space available for filming use. There is a large wood paneled conference room and a second smaller ballroom.
A parking lot is available for base camp as well as underground crew parking. The underground parking is very large and perfect for shooting as well as parking.
CLICK ON ANY IMAGE BELOW FOR A LARGER VIEW