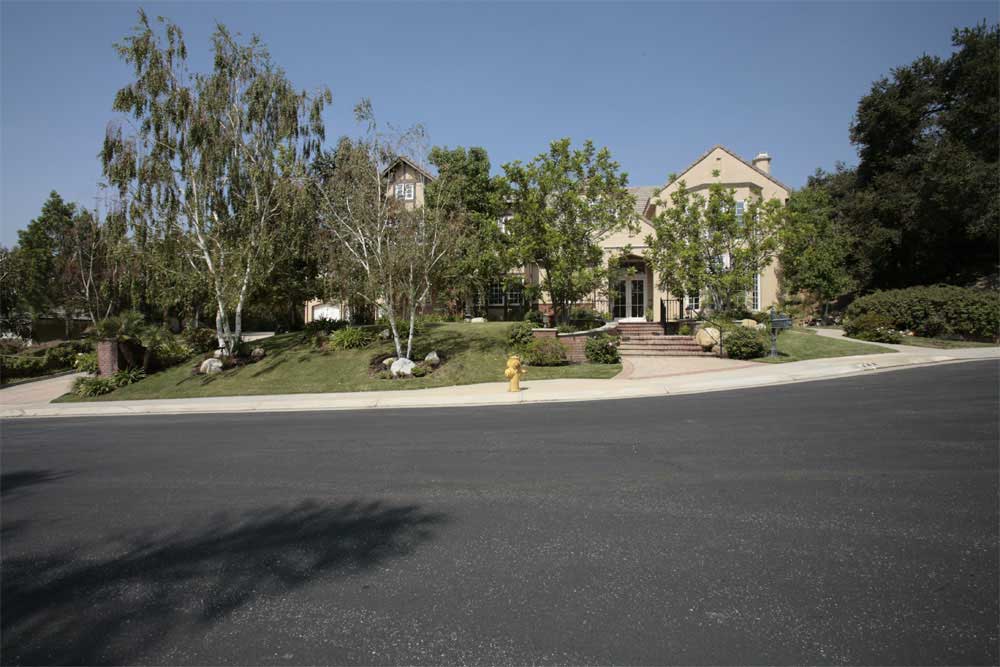 This upscale Tudor can cheat the East Coast or the Midwest. It even has 2 All American bay windows.
The entrance foyer has marble floors and a 30-foot ceiling; this room is large enough to house a piano and it does.
The living room has a 30-foot beamed ceiling and a wood and brick fireplace. Situated above the living room is a wood paneled library that includes a ladder on its own track, which allows access to even the top shelves.
This kitchen looks like the set of Martha Stewart's television show; it's 800 square feet and has 2 of everything! There are 2 islands; one for prep and the other with a range top for cooking. There is a bake center with several ovens and 2 microwaves. The kitchen also includes an eating area and pantry. Flowing off the kitchen is the family room.
A winding staircase leads to the second floor with a landing big enough to hold a camera and looks down into the foyer and living room. The guest room has its own balcony. The master suite has a fireplace and connects to a large master bath.
The second floor can also be accessed by elevator.
CLICK ON ANY IMAGE BELOW FOR A LARGER VIEW
USE THE BUTTON BELOW TO BOOK THIS PROPERTY, REFERENCE FILE 102
Other Hunt Club Estates Properties