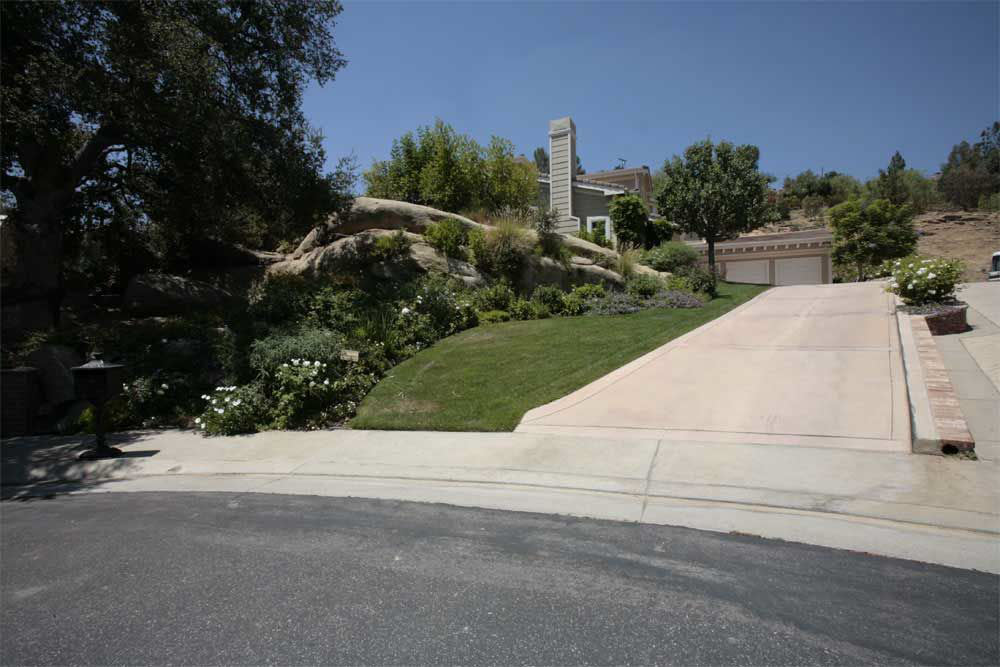 This All American suburban family home can "cheat" Anywhere USA and sits on a double lot. This oversized piece of property allows for filming a variety of front exterior action. The long driveway also presents multiple shooting opportunities.
The entrance foyer has a 35-foot ceiling, French doors leading to the backyard and a spiral staircase.
The living room, 2 steps down from the hallway, has a 20 ft ceiling and fireplace. There is a formal dining room that opens off of the other side of the foyer.
There is a large eat-in kitchen with an island. The oversized family room has a large brick fireplace and a wet bar. The backyard can be accessed through French doors in the family room or a door in the kitchen. There is also an office on the first floor that can easily be converted to a bedroom if you want to shoot only on the first floor.
The second floor landing, which can hold a camera, has French Doors leading to a balcony. The view from the balcony is of the yard & pool.
Two boys bedrooms, a guest bedroom and the master suite make up the second floor. The master bedroom has a marble fireplace and sitting area. The master bath, with marble tub, is filmable. The balcony off of the master suite overlooks the yard that includes a pool, Jacuzzi, brick barbeque, tree house and patio.
CLICK ON ANY IMAGE BELOW FOR A LARGER VIEW
USE THE BUTTON BELOW TO BOOK THIS PROPERTY, REFERENCE FILE 103
Other Hunt Club Estates Properties