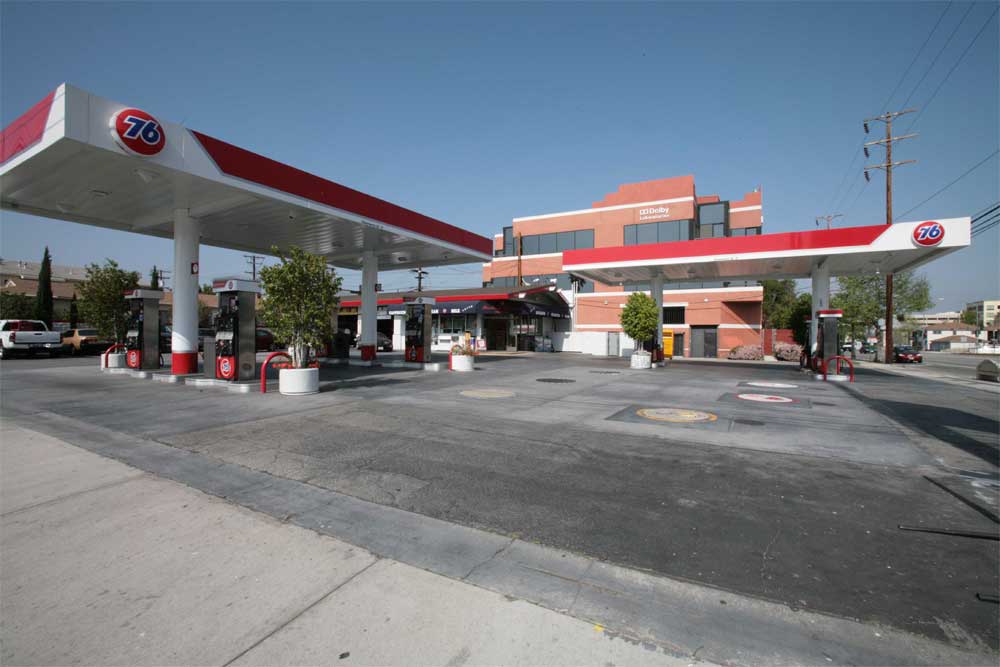 This film-friendly service station is located 5 blocks from Warner Bros. & Warner's Ranch and 5 minutes from Universal and Disney.
The location has a free-standing mini mart as well as a two bay service area with rollup doors. There is a filmable office attached to the service area.
It even has a phone booth along the side of the station — yes a real working phone booth!
CLICK ON ANY IMAGE BELOW FOR A LARGER VIEW