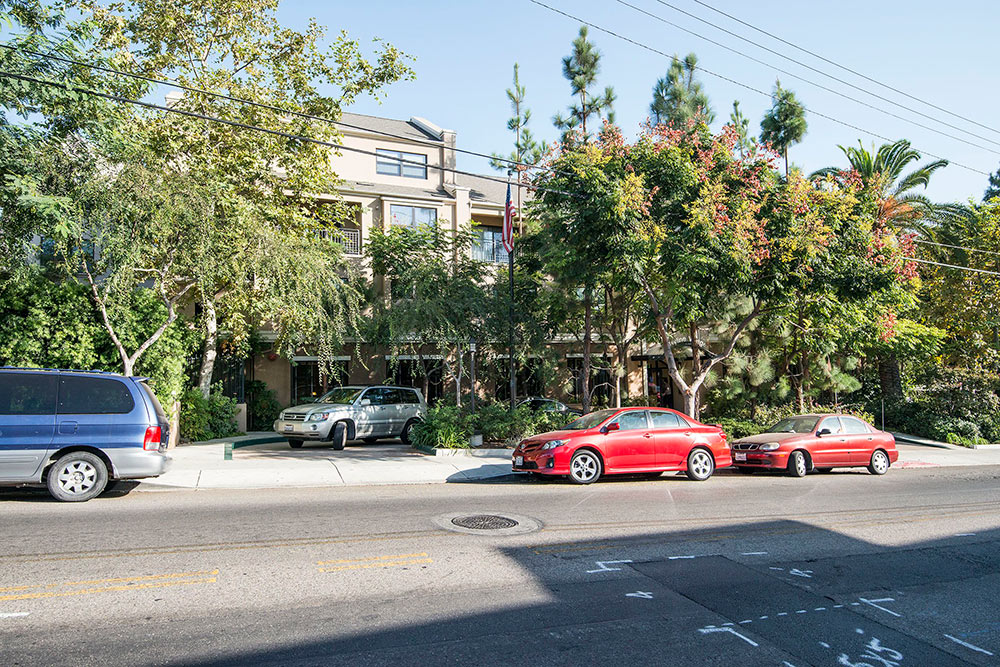 This multi – building community has the ideal "apartment complex" look. It is a series of two story buildings connected by paths that offer a variety of different locations.
The front of the building has a circular driveway that can cheat a hotel entrance as well as the front of an apartment building. Enter through glass doors & you have an office to the right (available for filming) and a very large community room to the left. This room, complete with kitchen, can cheat a first floor apartment.
You leave this lobby area and proceed through a series of beautifully landscaped paths that along with the buildings are enclosed by wrought iron fences and gates. There are two grassy playground areas as well as a barbecue patio that has benches & tables. Tucked away adjacent to the buildings is a basketball court. It is so peaceful it's hard to imagine that it is very close to DTLA.
The apartment available for filming here has three bedrooms and is, as the pictures indicate, very large. The master bedroom & bath is perfect for filming. It also has a balcony that overlooks a tree -lined path, great for a romantic scene or a murder.
There is a laundry room & a community gym available for filming.
CLICK ON ANY IMAGE BELOW FOR A LARGER VIEW
USE THE BUTTON BELOW TO BOOK THIS PROPERTY, REFERENCE FILE #91-5
Other Apartment Properties