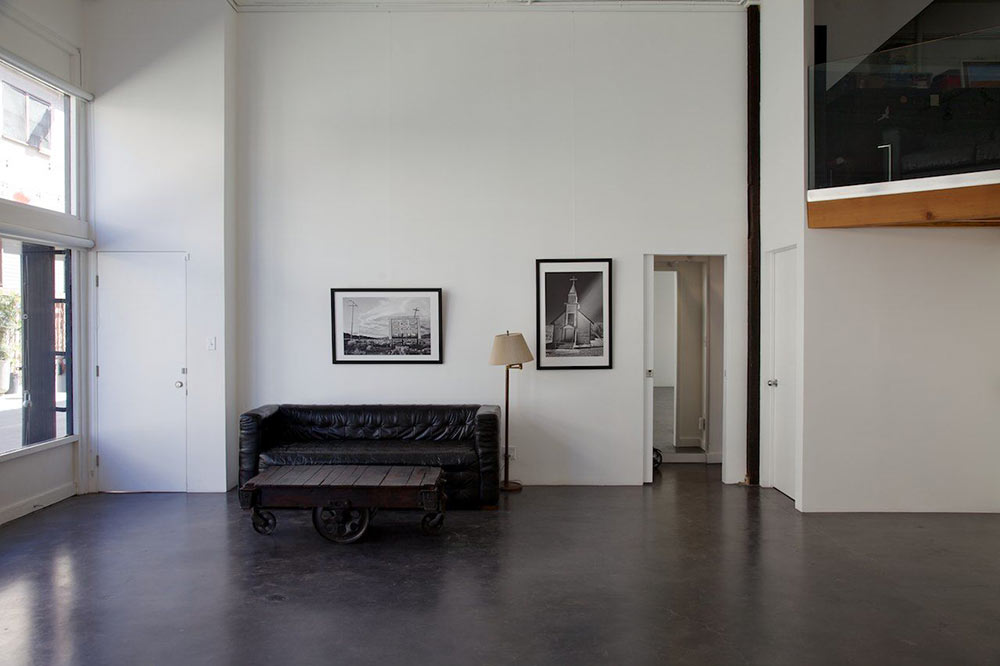 This ultra modern loft is perfect for "cheating" an architect's office, a tech company, an advertising agency or any "hipster" space. It can even work as an outdoor café because the kitchen is perfectly located off of the main room.
The loft office above the main area provides a great camera placement for the "money" shot.
One wall of the main room has several backdrops that can be automatically rolled down to provide different looks for either still shots or filming. Also available at this location is a separate apartment above the loft and a maze of allies.
CLICK ON ANY IMAGE BELOW FOR A LARGER VIEW