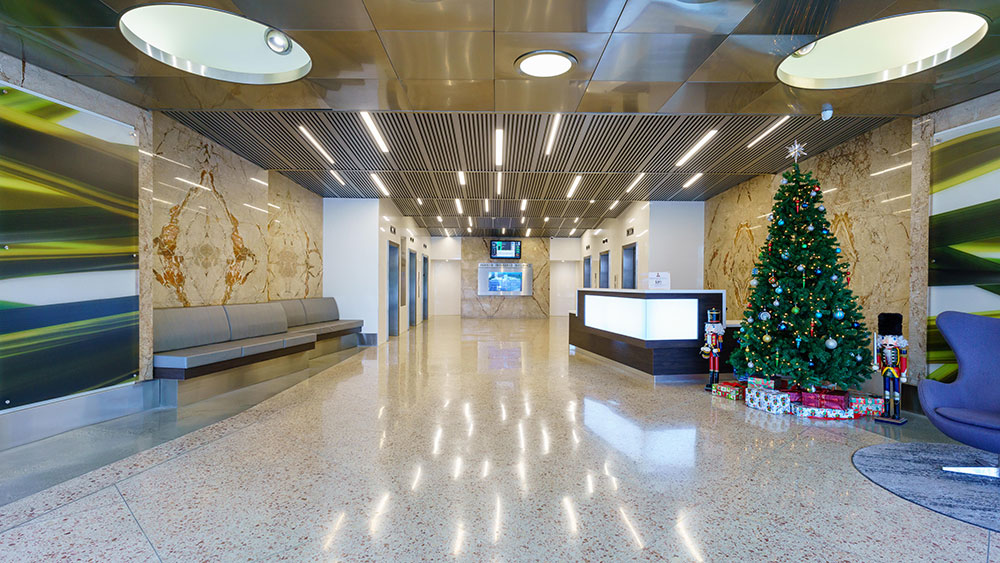 Much like the variety of entrances the lobby/first floor has a variety of looks. From the formal marbled look at the main entrance to side hallways leading to offices.
The lobby has a bank of elevators and a main reception desk.
There are also oversized communal restrooms available for filming.
CLICK ON ANY IMAGE BELOW FOR A LARGER VIEW