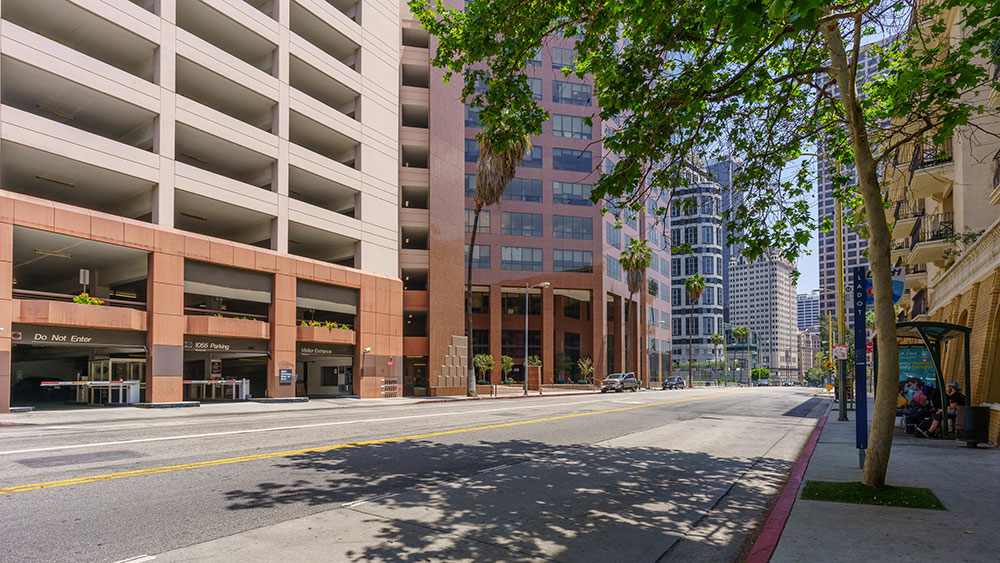 From the rich exterior to the marbled interior lobby this building can "cheat" any office building in a large metropolitan area. The large recessed elevator bank and oversized reception desk gives the continued upscale feel to this location.
Yes, you can land a helicopter on the roof and see all of DTLA or whatever downtown you need it to be.
Also pictured are the streets surrounding the building for drive ups and chase scenes.
CLICK ON ANY IMAGE BELOW FOR A LARGER VIEW
USE THE BUTTON BELOW TO BOOK THIS PROPERTY, REFERENCE FILE #502-1
Other Arco Tower Building Properties